Startup Canada is ready to follow through on its mission
(Views: 12873)
Thu, 06 Dec 2012
Last time we blogged about Startup Canada we covered an inspiring article that co-founder Victoria Lennox wrote.
She urged Canadians to come together
as an entrepreneurial community and align all resources in a collaborative effort.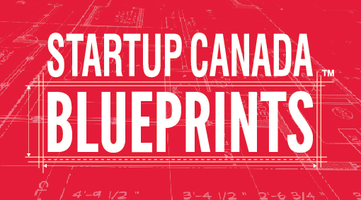 Now after several months of touring across the nation and speaking with community members Startup Canada has unveiled their plan.
In six news conferences last week the grassroots initiative explained how they would proceed after listening to what the entrepreneurial community had to say.
"What we found is a really fragmented ecosystem with different levels of support," said Lennox. "I think we need to even the playing field and provide a unifying voice for entrepreneurs."
Startup Canada said they are well positioned to focus on connecting and supporting the development of startup communities, promoting a strong entrepreneurial culture and providing entrepreneurs with a platform.
Moreover they will lend a voice to help create the conditions for entrepreneurial success in Canada.
They will do this through three main initiatives: Startup Canada Connect, Startup Canada Community and Startup Canada Campaign. To fund these initiatives they plan on gaining sponsorship money and crowd-funding help.
"Connect" will be a social online meeting place for entrepreneurs to link with support, resources, opportunities, associations, communities, events, mentors, learning and inspiration.
Beginning in ten pilot communities, "Community" will develop a national network "led by entrepreneurs to form a collaborative social network." Entrepreneurs will be able to plug into the network and access local events, mentors and support.
Finally "Campaign" will seek to use mainstream media and social media to "become Canada's entrepreneurship exchange, celebrating and telling the stories of entrepreneurs to increase awareness."
Noah Redler, Chair of Startup Canada Quebec, said that what Startup Canada heard most often while on tour was that entrepreneurs are looking for more access to reliable information, they are looking for new and creative ways to access funding, and furthermore the creation of more opportunities (or support for the opportunities that already exist).
"Beyond that entrepreneurs are really just looking for a community to feel that they're more a part of something instead of someone that's trying to do something on their own," he said.
When it comes to the Montreal community Redler emphasized inter-industrial collaboration, or having different industries talking about problems they are facing individually.
"I think Montreal is doing a lot of things that it needs to be doing to build a stronger community," said Redler. "But what we're talking about is solutions, being more efficient, being leaner, tougher and thinking about different ways where we can get better results."
Among other important issues that the initiative learned while on tour was that all change begins with the individual. Canada needs to re-discover its entrepreneurial roots and embrace entrepreneurship as central to its national culture.
"The national tour was an important first step to meet people, hear what they have to say and engage them in a personal way," said Redler.
Creating bigger and better businesses is another key component of their strategy. Startup Canada wants the nation to cultivate a large crop of early-stage startups to produce major high-growth companies with a more ambitious global reach. The idea is that these companies can become anchors in their communities.
Finally, the plans emphasized creating a unified, collaborative network (going along with the Connect, Community and Campaign initiatives). Startup Canada wants to fuel Canadian entrepreneurship from the bottom up by supporting the development of vibrant entrepreneurial communities. Entrepreneurs will lead these communities as the basis of a national entrepreneurship network.
When talking about the movement's potential Redler says "limitations are for those that don't continue to dream big, and that doesn't sound like an entrepreneur to me."